Unfortunately, Google has made this service currently unavailable. We are working on an alternative solution.
If you have your JuicyFolio domain with a Catch-all mailbox, you need to set your Gmail web client in order to send emails from your own domain (name@example.com). These instructions will lead you step by step through the needed settings.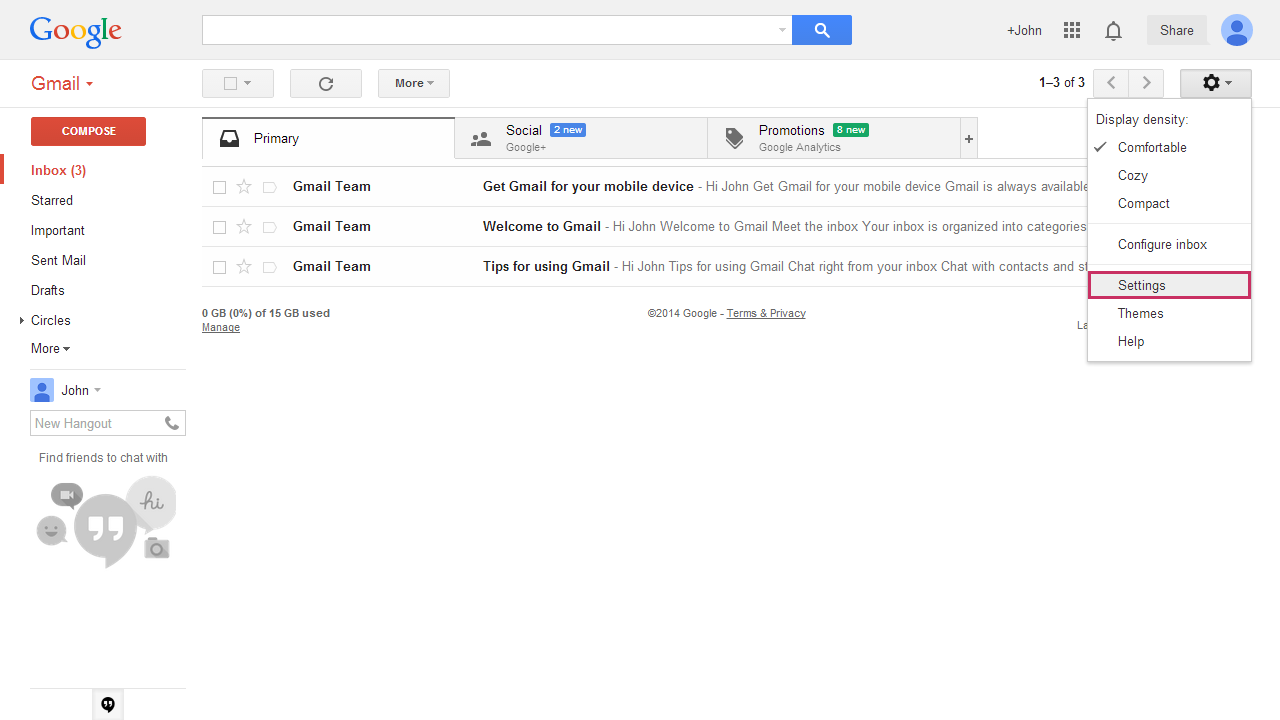 1 - Select Settings under the cogwheel icon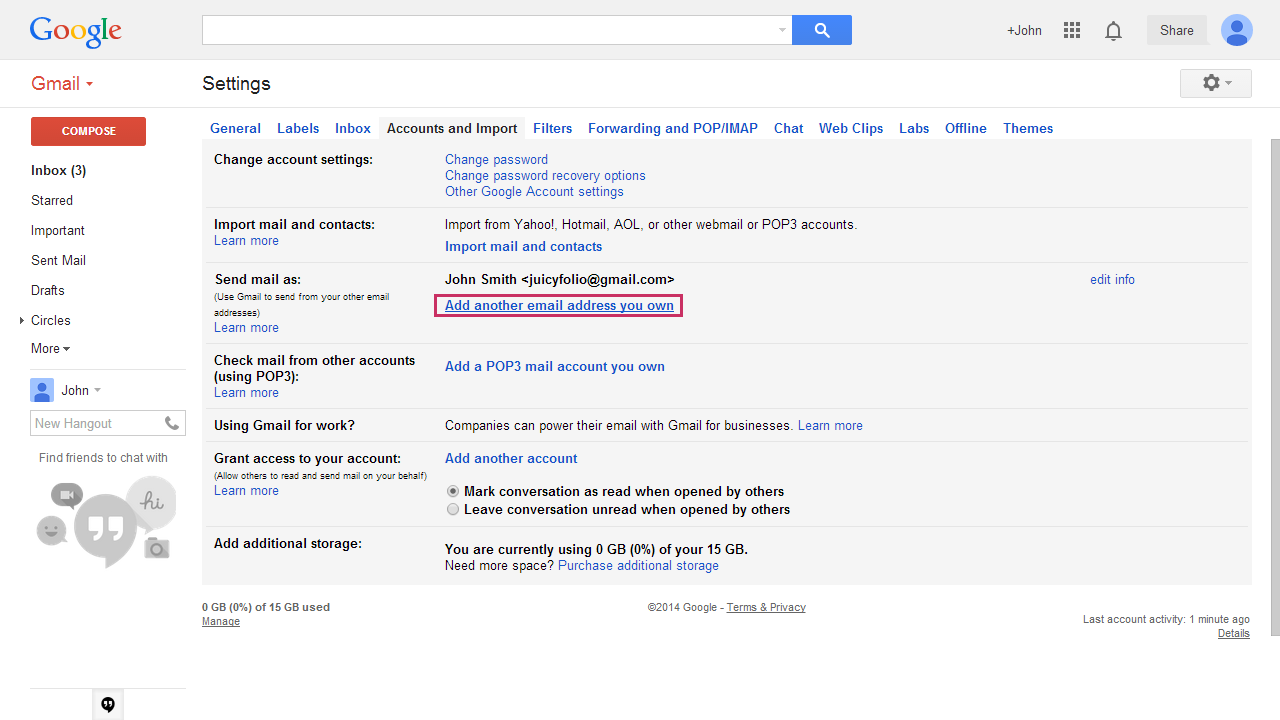 2- In Accounts and Import tab, choose Add another email address you own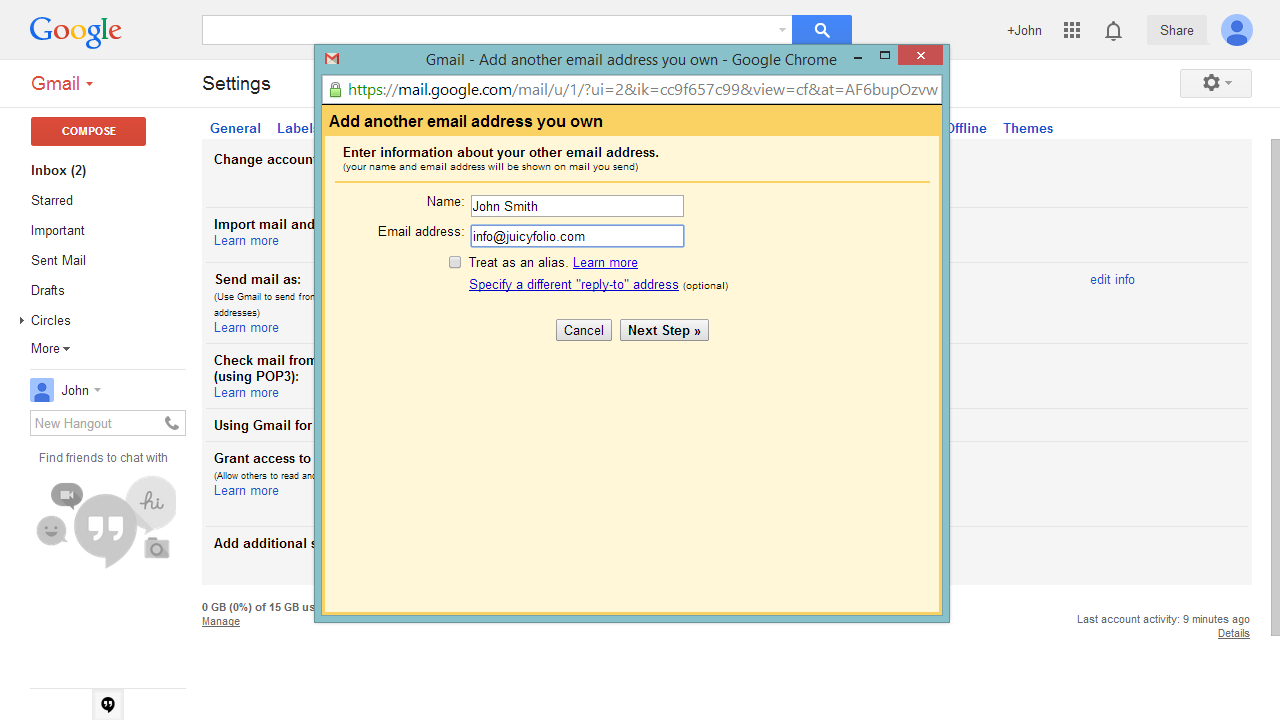 Fill in Name and wanted Email address and then click Next Step
We do not recommend you to select "Treat as an alias." That is a very specific setting you do not need.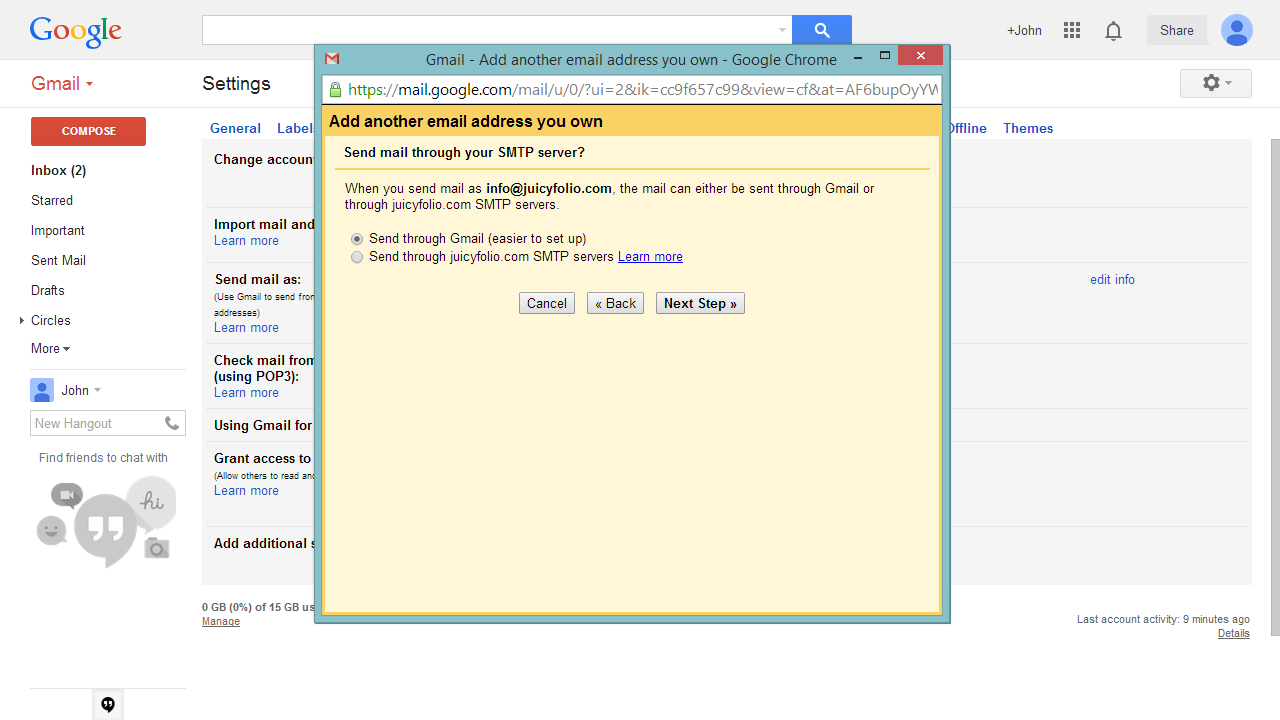 4- Set the sending of your mail through Gmail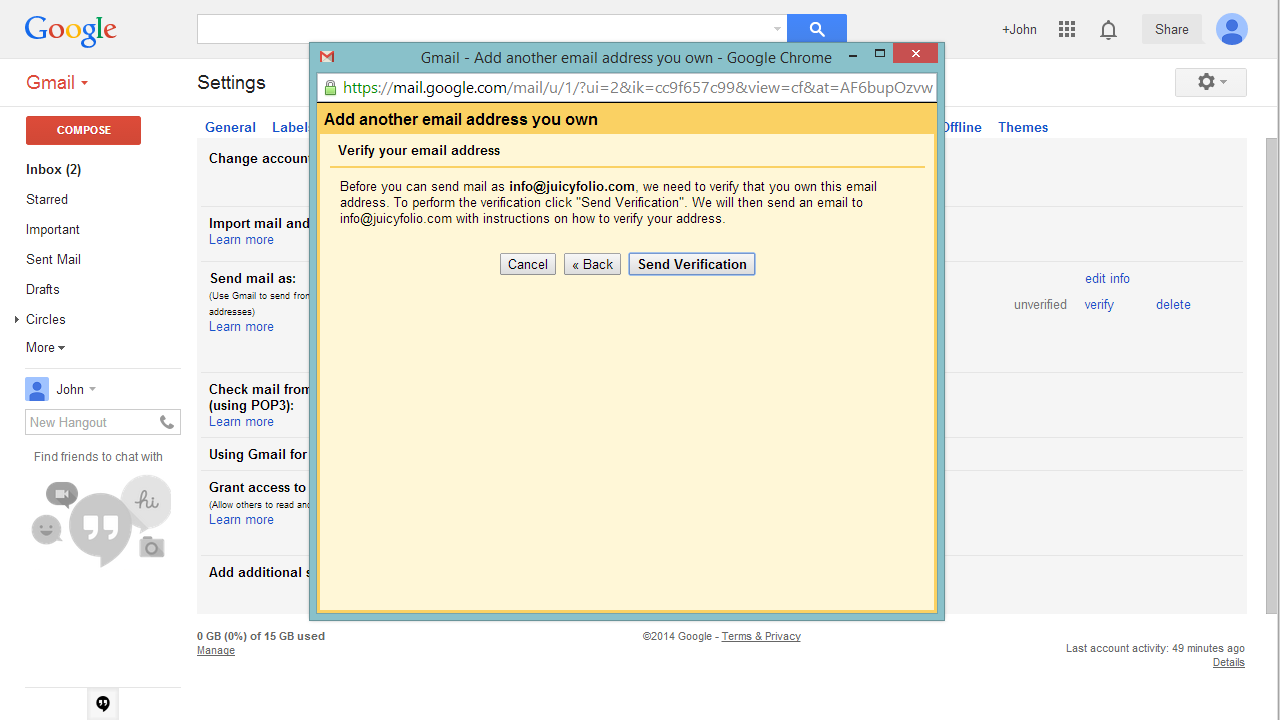 5- Send verification to the email on your domain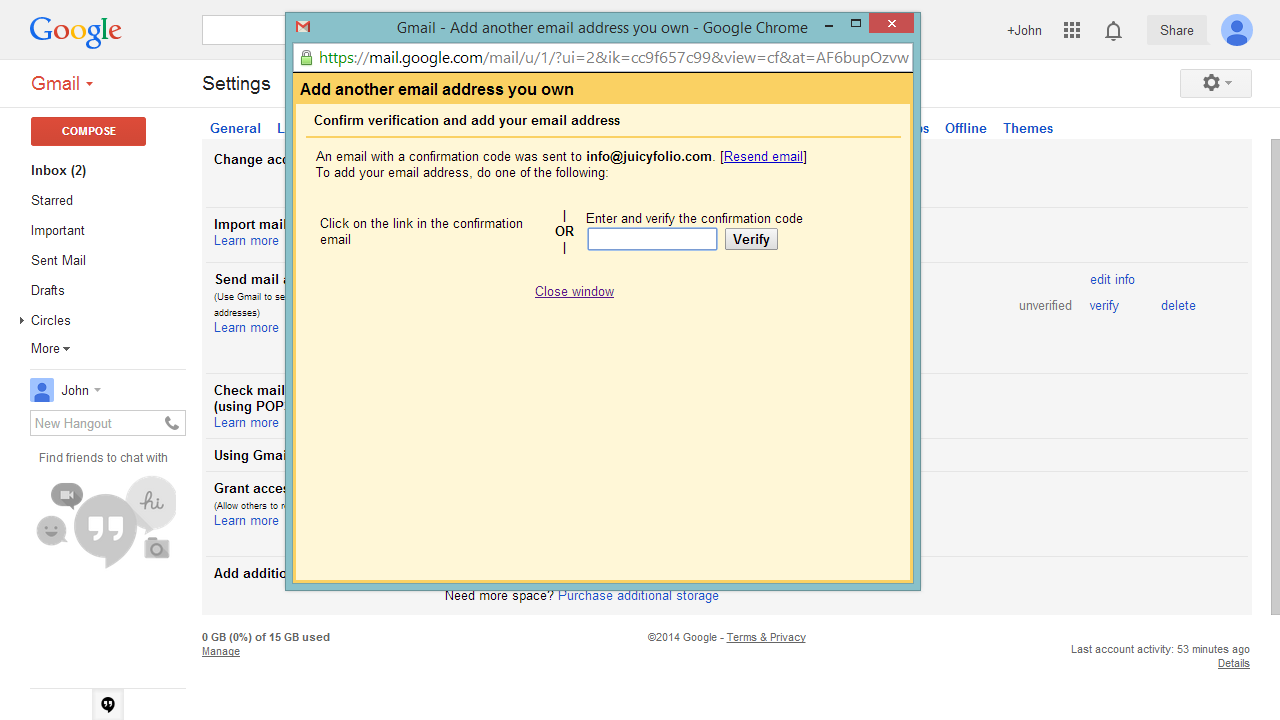 6- Confirm verification
You can either click on the link or enter the confirmation code. You will find both in the confirmation mail that Gmail sent to the email address on your domain.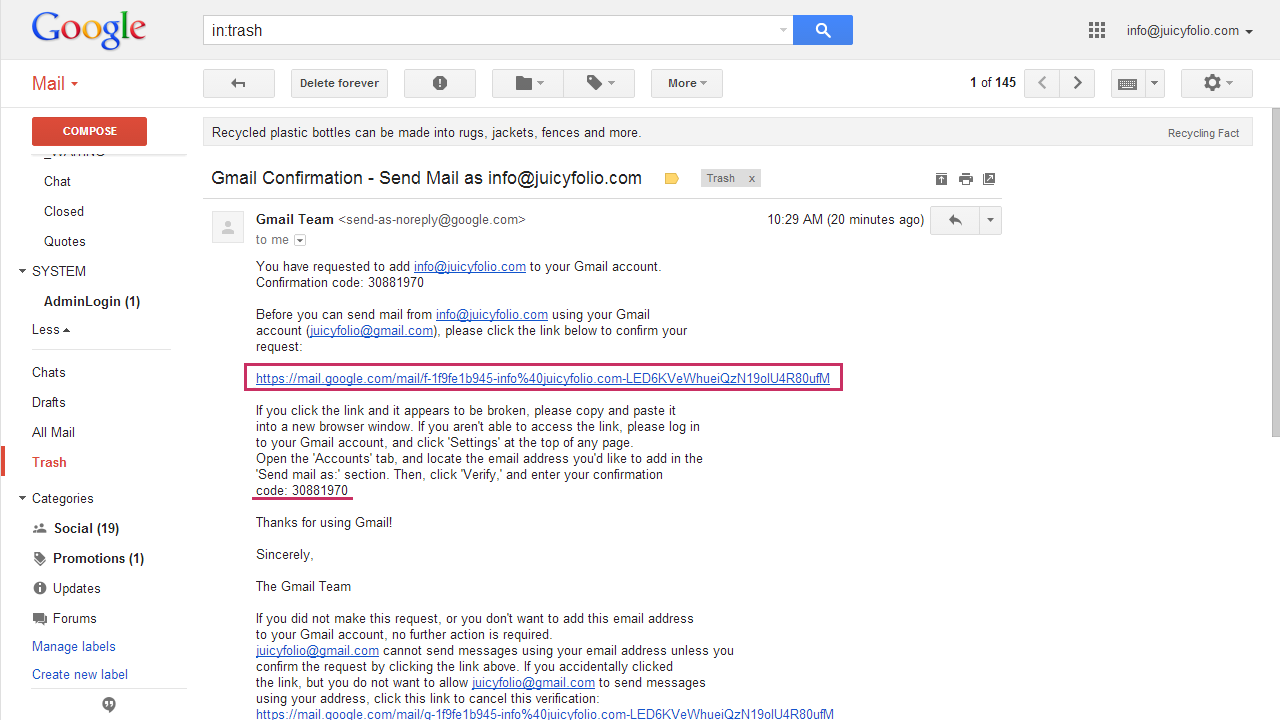 7- Verify your email address for sending mail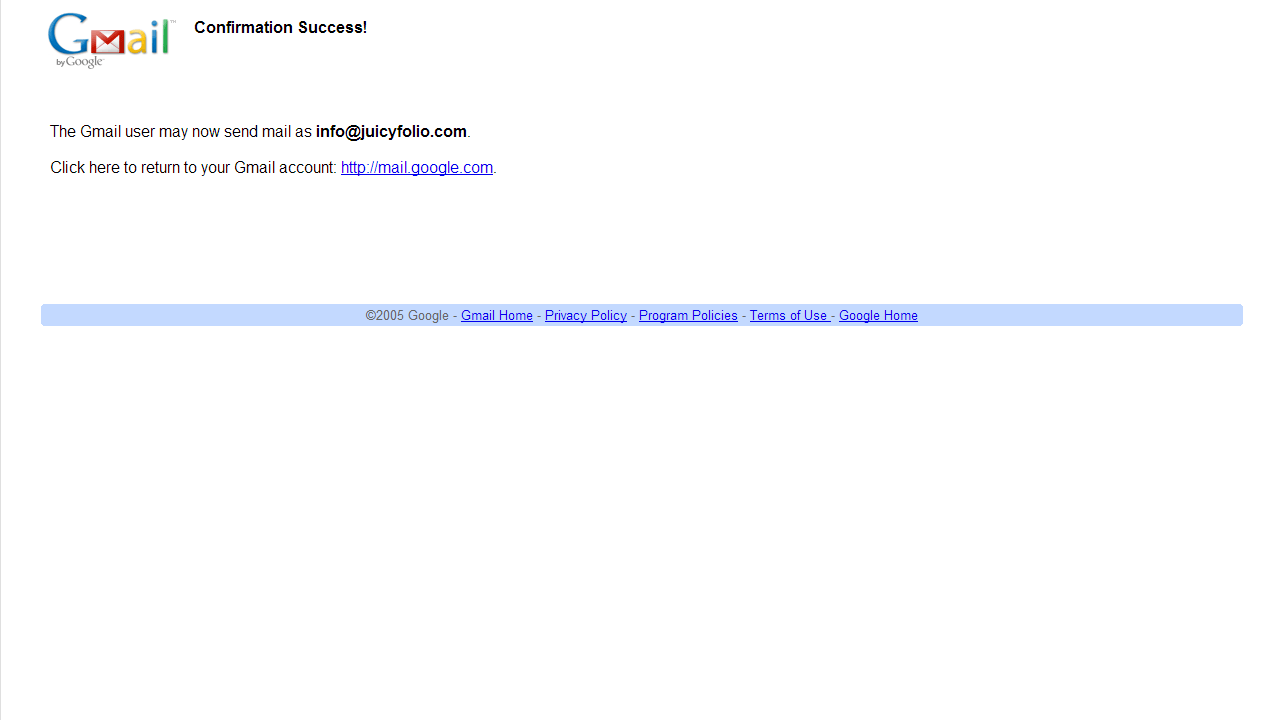 8 - After successful verifying, continue to your Gmail mailbox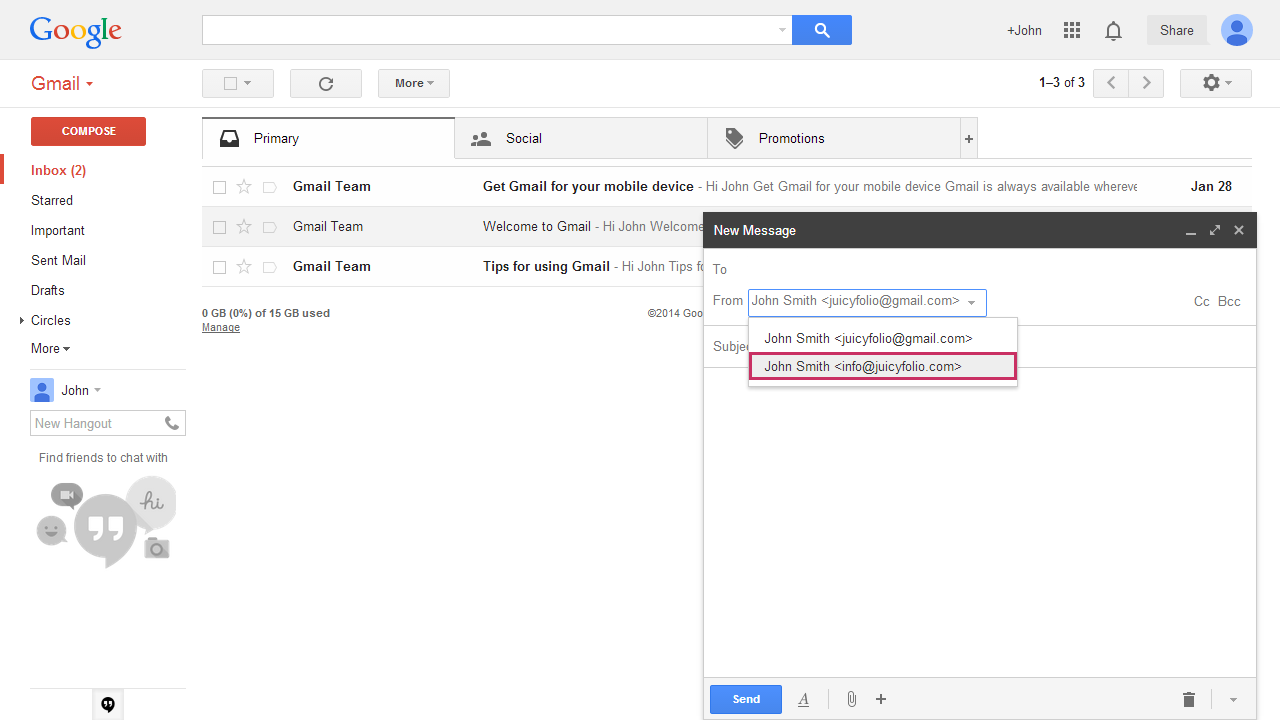 9 - Finished: send a new email
After you verify ownership of your email address, you just need to select a correct sender when composing a new email.
Go to top