If you want your portfolio to look even better, we recommend you the using of professional web fonts: you can then expand the typographical possibilities of your portfolio with fonts that usual users don't have installed. Besides the selected Google fonts, you can use the Typekit.com web font service from Adobe Systems.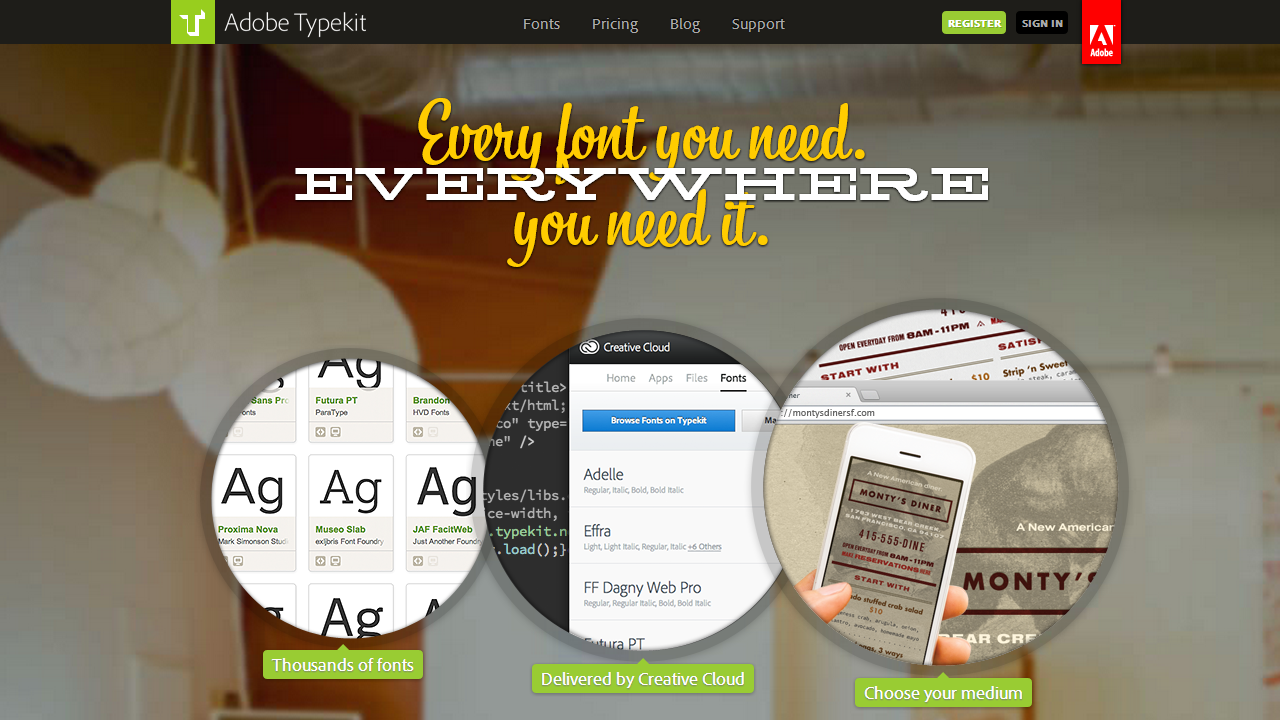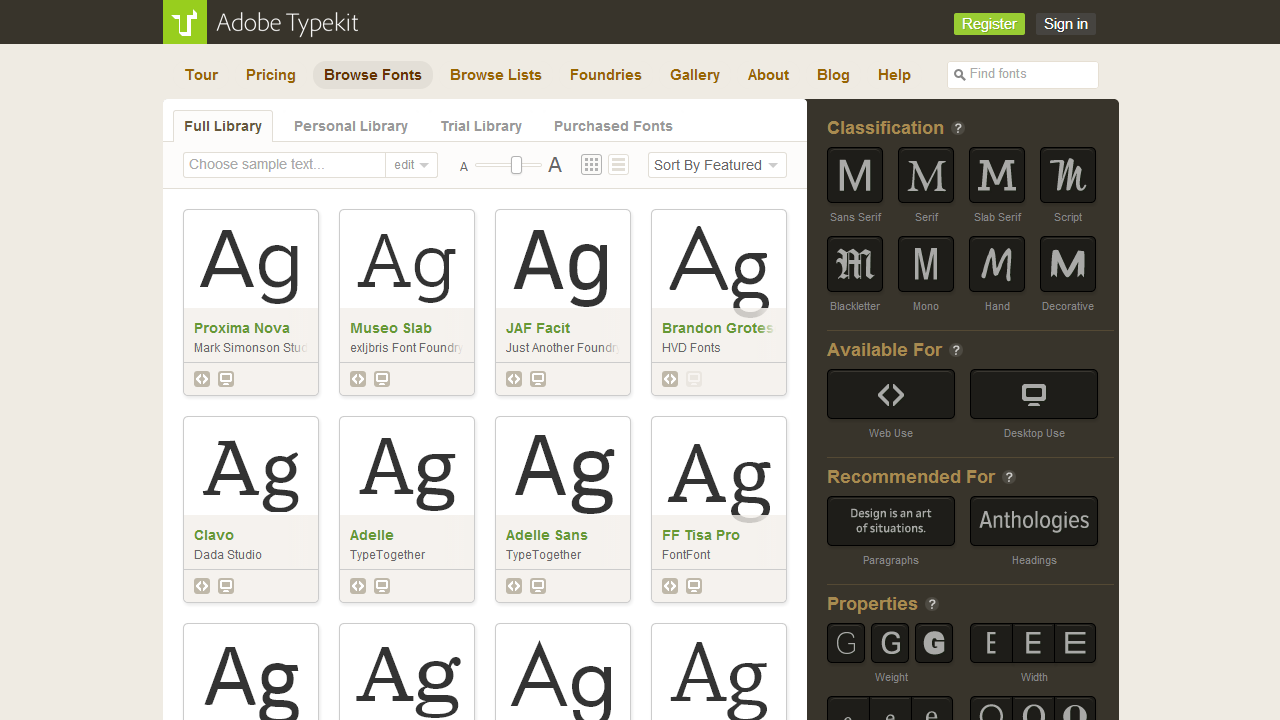 Font Selection
Typekit offers a number of usable fonts. But only a few of them are available for free. If you want to use more, you need to sign up to one of the offered service plans.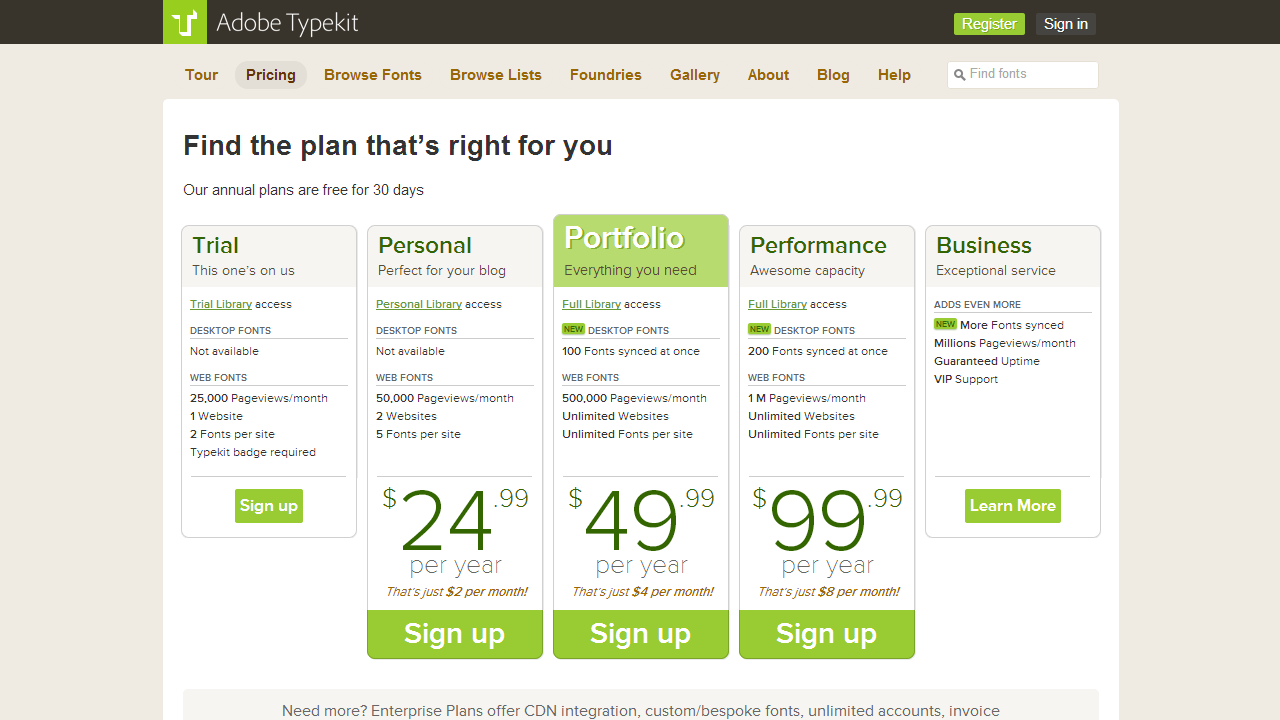 Pricing Plans Overview
Typekit offers a free trial offer of their services, which allows you to use a limited number of fonts. However if you want to use them, you need to display a Typekit badge on your website. Other two plans, Personal and Portfolio, offer an access to personal and full font library. The price is 24,99 USD for the Personal Plan and 49,99 USD for the Portfolio Plan. And it is the Portfolio Plan that is usually the most suitable for your portfolio website. Typekit then offers a Performance Plan for 99,99 USD. You can try each of these plans for 30 days for free.
Go to top